Products

Home | About Us | Help | Testimonials | Contact Us

Postcards
Thank You Cards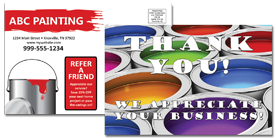 Have a positive, memorable end to a customer interaction with iCreate Local Thank You Cards.
Let your customers know that you care about them, encourage them to do business with you again and tell their friends about you.
This allows your company to capitalize on an extremely powerful form of marketing…Building Customer Relationships.
Reminder Cards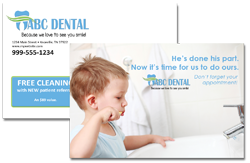 Many businesses rely on customers arriving for an appointment that was scheduled well in advance such as Dentists, Physicians, etc. Other companies use reminders to let the customers know they have equipment or products that need service. Customers have busy schedules and sometimes don't remember an appointment that was booked months ago or that they have equipment that needs regular maintenance. iCreate Local gives your business the ability to send Reminder Cards for appointments or to schedule service on home related products. Reminders are an easy and effective way to stay in touch with you existing customers and the friendly reminder will help your existing customer.
Promotional Cards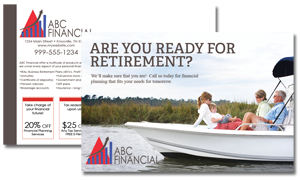 Your existing customers have been loyal to your business. It's a great idea to offer special incentives on products or services to your existing base. Many companies advertise special offers to "New" customers. This can send a message that you appreciate the new customer more than those that have been with you for years. Make sure they are aware of any rebates, incentives, or discounts that may help them save a little money. In the end - you're building customer loyalty.
Targeted Lead Generator Cards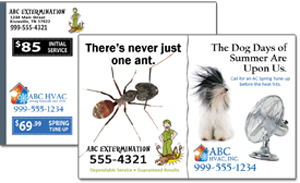 Typically, you know where your potential customers live. You know the areas that you would like to target but you have been forced to market your business to a zip code or larger area than desired. The iCreate Local marketing platform gives you the ability to target to a street with a demographic range of your ideal customers. If your goal is to make the customers in a surrounding area aware of your business, use the radius option to mail around a starting address. iCreate Local gives you the control over where you want to deliver. Not only do you have control, you have the ability to use multiple creative options, different coupon offers and smaller quantities. As an example, if you choose to send 200 pieces, you can use a completely different card and call to action in 4 different areas to test various offers and layouts.
Text Messaging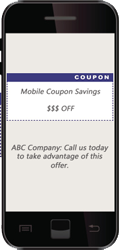 Text Message Marketing is fast, offers incredibly high open rates, and grabs everybody's attention.
Reach your customers wherever they may be with concise, memorable messages delivered through the most immediate channel.
Engage customers using mobile keywords, coupons, QR codes, reminders, picture messaging and more.
ICreate Local mobile text marketing is proven to be highly effective, bringing tangible results for you advertising campaigns. Text Messaging is a great way to run short-term sales, liquid inventory quickly or provide helpful reminders. Don't forget, customers
MUST Opt-In
in order for you to text them. iCreate Local provides numerous methods that are easy and effective for you to obtain their permission.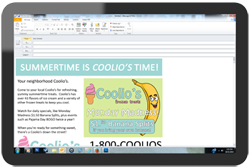 New web technologies pop up all the time, but one channel that has stood the test of time – email. It is all about building relationships with your consumers with some form of continual contact. With ICreate's email marketing you get a comprehensive set of tools to run a successful email advertising campaign. ICreate gives you the option of choosing from a wide selection of email templates or create a custom message utilizing the HTML editor.
Promotional Items & Apparel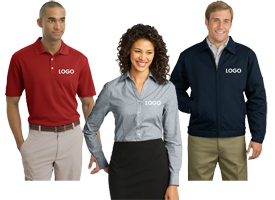 Your employees are another fabulous resource for your business. Make sure they look professional and their shirts or uniforms bear your name and logo. iCreate Local provides apparel options for service, retail, and professional businesses. Whether you need indoor, outdoor wear or both, iCreate Local has you covered. Need promotional items too? No problem, find choices that are right for your industry. If you don't see what you need, give us a call. We can probably help you. Find our contact information under Contact Us or send us an email. We have real people answering the phone.
Magnets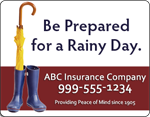 Unique and creative, magnets enhance the visibility of your business in the marketplace.
iCreate Local gives you the tools you need to design an attention grabbing magnet with your businesses logo conveying the message you want.
Be seen in the home or office 24/7/365 with magnets from iCreate Local. If you are a home improvement or service business, it is critical to keep your contact information in front of the customer. Don't let them call someone else because they couldn't remember your name and phone number.
Stickers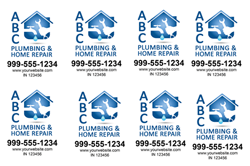 Boost your company's visibility and develop a company identity with stickers from iCreate Local.
Stickers are an effective and fun promotional product that ensures your business information remains
front and center. Equipment installed in the home should have a sticker with your contact information on it. Be sure the technicians replace the stickers periodically to ensure clean and legible content.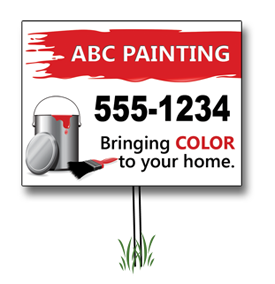 Marketing is a big part of the business world and companies are always trying to create awareness of their name and brand. Yard Signs are one way to draw attention to your name and let people in the neighborhood know you're doing work in the home. Consumers will see your name and phone number each and every day as they drive or walk by.

Yard Signs from iCreate Local make people stop and take notice of your business.

Keep Customers Thinking About You.
Door Hangers

Generate an immediate response and increase sales with Door Hangers from iCreate Local.

Strategically target only the areas that you want to target and at the exact time that you want to target them with an effective door hanger marketing campaign.

Don't get lost in the shuffle – Stand Out. Door Hangers are also an effective tool to leave as a "missed appointment" notification. On occasion, you arrive at a home for a scheduled appointment to find the customer is not there. Leave a Door Hanger with the message "Sorry We Missed You", "Call Us To Reschedule Your Appointment".

Don't forget to include your phone number, logo and web address as part of your design.

Vehicle Decals give you the opportunity to market your business on the go with a rolling billboard. Make a good impression to prospective customers in an area while on a job site. No need to worry about sign restrictions because your vehicle is your sign. Display your name, logo, phone number and web address large enough for passers-by to read the information. Another tip, keep you vehicles clean. It's a reflection of your company.
Flyers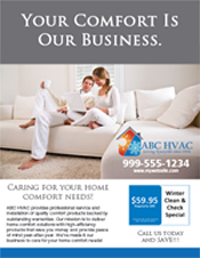 Get straight to the point with your marketing message utilizing iCreate Local Flyers.
Flyers can used to promote a special offer or announce an event. Pass them out at trade shows, put them in a newspaper, leave them on your counter, or mail them to your existing customers. The iCreate Local program allows you to design an attention grabbing flyer from scratch or you may choose a flyer template.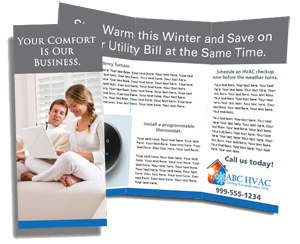 Portray a positive image for your business with iCreate Local Brochures.

Let potential customers know that you are an expert in your field and that you have the confidence to express it.

Provide potential customers information about you products or services while building confidence and professionalism. Use Brochures to provide details that you want to leave behind with a potential customer. This gives them information about your company and the products you are selling to review later with other decision making partners. Memories are mighty short, Brochures give your company a lasting impression. The ultimate goal - more business